The Zane Grey Highline Trail 50 Mile run is one of (if not the most) difficult 50 mile races in the country. It is an advanced degree run for experienced ultrarunners. This means if you have never participated in an ultra distance run before (sorry…triathlons don't count) then do one of the many other ultra runs around the country before running the Zane Grey 50. There are sections of this course where you are out on your own for very extended periods of time without aid. You have to have proven that you can be self-sufficient. Race management would like to avoid having to send out search and rescue to retrieve runners on the course. We've had to do this several times in the past (we're not kidding).
| Distance | Name | Crew / Drop Bag | Cutoff Time* | Cutoff Hours |
| --- | --- | --- | --- | --- |
| Mile 8 | Camp Geronimo | Yes / Yes | 7:30 a.m. | 2 1/2 hours |
| Mile 17.8 | Washington Park | Yes / Yes | 10:00 a.m. | 5 hours |
| Mile 24 | Hell's Gate Canyon | No / No | Noon | 7 hours |
| Mile 33.5 | Fish Hatchery | Yes / Yes | 3:00 p.m. | 10 hours |
| Mile 46 | See Canyon | Yes / Yes | 6:45 p.m. | 13 3/4 hours |
* To ensure the safety of all participants and volunteers, runners will not be permitted to continue out of an aid station after the specified cutoff time.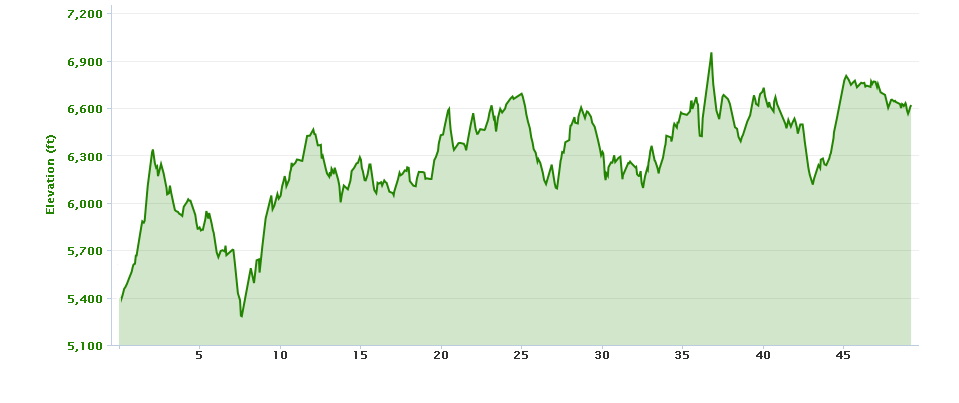 MORE ABOUT TRAILWORK
Zane Grey 50 Endurance Run does not at this time have mandatory trail work requirements. However, we strongly encourage all participants to spend volunteer time on the trails, especially the Highline Trail #31. Not only does volunteering to maintain the Highline Trail #31 help keep it safer and more enjoyable to run it's also an excellent way to learn more about the area and the trail before race day. Trail work days are scheduled throughout March and April each year prior to the run and
you can add your name to the notification list here.
MORE ABOUT TRAILWORK
DOWNLOAD MAP
Area of the Highline National Recreation Trail
This printable map has it all, area service roads, trails, trailheads, aid stations and more. A must have item for all crews to help navigate their way from Pine Trailhead (start) to 260 Trailhead (finish line).
DOWNLOAD MAP